~*~*~*disclaimer: we are not on facebook or twitter or anywhere other than this tumblr plz source our jokes~~*~*~*~*
We're just a team of two Canadian gals hoping to shed light on the mass injustices faced by Canadians both in Canada and abroad. Submissions adored.
Please head over to our FAQ before sending in questions.

 canadians
remember this lil guy, this was a viewer favourite
here, in honour of 24 000
(Source: canadian-problems)
stephaniehe replied to your post: How do you pronounce poutine?
Someone should just make a recording of how to say poutine correctly. (:
Anonymous asks:
also (sorry lol) do you have to be bilingual to live in ontario?
not even a little bit
On everything, omg.

BUT HOW DO YOU AVOID THE CHEMICAL BURNS?????

There's a reason that I don't post photographs of myself. It's because all Canadians are actually horribly scarred from road salt burns. We held a referendum and decided that slightly safer roads and sidewalks were more important than our appearances.
(Source: canadian-problems)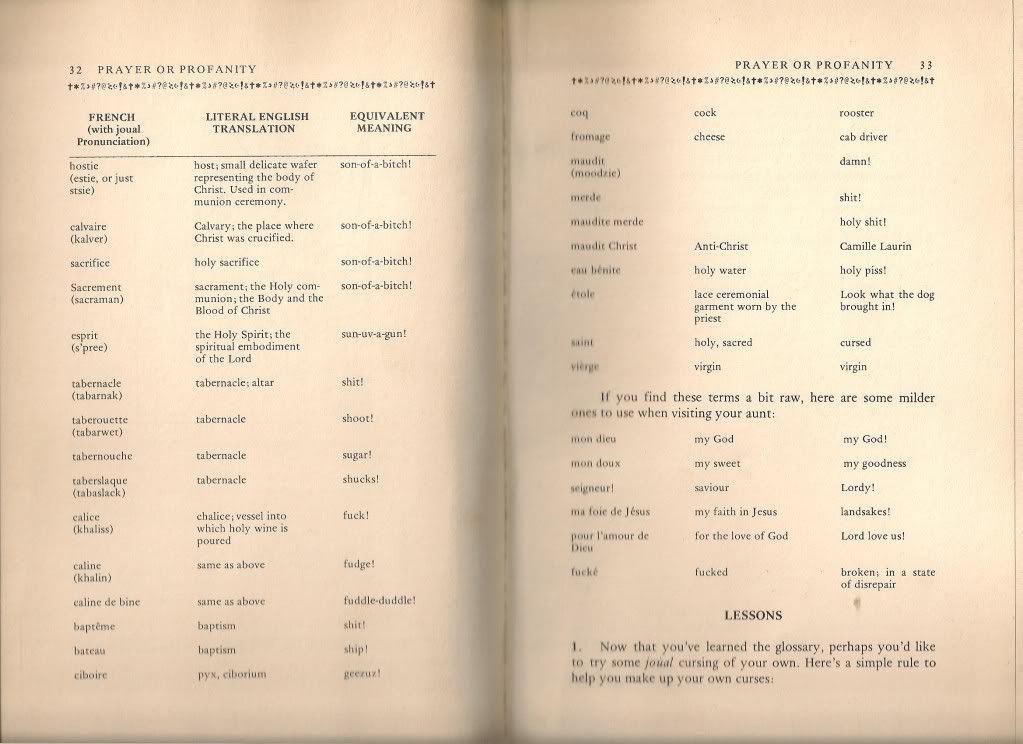 Source: "The Anglo Guide To Survival In Quebec - Special Refugee Edition". By various authors, Edited by Josh Freed and Jon Kalina.  It from the chapter "Prayer or Profanity - A Guide To Cursing In Quebecois`which was written by Gerry Bergeron.  Pages 32-33.  Copyright 1983 of Eden Press. No copyright infrigement is intended. All credits goes to Eden Press, those authors who are associated with the book.
To those asking about how to swear in Quebecois. While this is not completely accurate , it does give a legitamate example on the style of swearing and some legitamate words they use while swearing at you.
Anonymous asks:
Favourite Canadian Artist?
I like Frank Carmichael, Lawren Harris, and Tom Thompson of course ahaaa sorry is that boring I kind of interpreted this as which are your favourites out of the group of seven
and Kate Beaton my sweet sweet darling
not a huge fan of Carr
This is such a cool question though mmhm great question good job A+ question
Anonymous asks:
I suspect that most Anglo-Canadians' understanding of Quebecois swearing comes entirely from watching Bon Cop, Bad Cop.
Wait, you speak Parisian French? How different is it from Quebecois French?
Hmm well the accent is completely different, sometimes i can hardly understand Quebecoise
one common misconception is that it (it refering to Parisian French) is "purer" or w/e which is just silly there is english vocabulary as well its just .. different. Where i stayed people called e-mails "un mail" because well, french simply doesnt have that same number of words as english, especially modern ones
and some french words mean different things like in school here we are taught "soulier" means shoes but in france thats an older word that means an especially fancy shoe, so you may get some funny looks
also very different swear words
i cant think of more specifics right now and feel like this is already kinda long but its certainly a different dialect 
Edit: also to my shame i cant make some quebecoise sounds i cant do the "ain" just en sorry guys
Anonymous asks:
you actually speak fluent parisian french? were did you learn?
I took french immersion from grade 1 all through high school and last year i spent three months in France.
It has certainly slipped since then but i consider myself (mostly) fluent, the French say i have an english accent, and anglophones say its parisian but i can certainly communicate. 
The other mod speaks french as well, she grew up in Quebec.